Supporting Government Needs
SENGEX has been awarded and maintains contracts within government organizations to enable those entities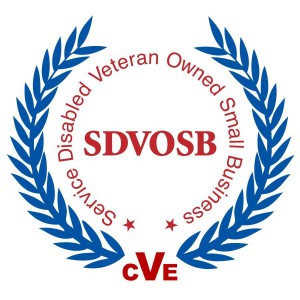 to acquire our strategic and technical consulting services. In addition to direct contract vehicles, SENGEX maintains continuous relationships with a number of prime contractors on preferred contracting vehicles enabling potential clients to acquire SENGEX services as a subcontractor. Included on this page is information regarding our registered contract vehicles. Sengex is also a Service Disabled Veteran Owned Small Business (SDVOSB).
GSA Schedule 70 Information Technology Contract (GS-35F-0212U)
The IT Schedule 70 was established by GSA to assist federal government agencies with their procurement of IT and telecommunication products, services and solutions to meet their agency IT missions. SENGEX is a recognized contractor to IT Schedule 70 and can assist government entities with their IT needs with specializations in cyber security technologies and integration.
GSA Schedule 874 – Mission Oriented Business Integrated Services (MOBIS) Contract (GS-10F-0089W)
MOBIS contractors possess the necessary expertise to support how the federal government responds to a continuous stream of new mandates and evolutionary influences such as the President's Management Agenda; Government Performance and Results Act; Federal Acquisition Streamlining Act; OMB Circular A-76; Federal Activities Inventory Reform Act; government reinvention initiatives such as benchmarking and streamlining.
Under the MOBIS Consulting Services SIN 874-1, SENGEX can provide federal agencies with expert advice, assistance, guidance, and counseling in support of agencies' management, organizational, and business improvement efforts. This includes business process engineering, proposal development, project and program management, operational analysis and cyber security. Sengex provides support to MOBIS for Sengex's affiliate, Winthrop Management Group
The DISA ENCORE II contract provides IT solutions for activities throughout all operating levels of all customer organizations in support of all functional requirements including Command and Control (C2), Intelligence, and Mission support areas, and to all elements of the Global Information Grid (GIG). SENGEX provides support to ENCORE II is on the Salient Team.
SNIM (Software, Networks, Information and Modeling and Simulation) is an Indefinite Delivery Indefinite Quantity (IDIQ) Multiple Award Contract for Research & Development (R&D) and/or Advisory & Assistance Services related to R&D efforts. It includes the following focus areas of interest: Information Assurance, Software Data & Analysis, Knowledge Management & Information Sharing and Modeling and Simulation. SENGEX is on the Booz Allen Hamilton team.
Alliant Governmentwide Acquisition Contract (GWAC)
Alliant's comprehensive IT services-based scope is directly aligned to the Federal Enterprise Architecture (FEA) and Department of Defense Enterprise Architecture (DoDEA), ensuring that emerging technologies will remain within scope over the life of the contract. SENGEX is on the Access small business team.
Solutions for Enterprise-Wide Procurement (SEWP)
Solutions for Enterprise-Wide Procurement (SEWP, pronounced 'soup'), is a multi-award Government-Wide Acquisition Contract (GWAC) vehicle focused on IT products and product based services. Sengex customers can acquire our solutions and services through SEWP via our partner Alvarez and Associates.
Air Force Medical Service Consultant Advisory Technical Services – CATS
The CATS contract is designed to provide timely and accurate medical A&AS services requested by Air Staff, Major Command (MAJCOM) or military treatment facility (MTF) authorities. Services include information, advice, opinions, alternatives, analyses, evaluations, recommendations, training and other services to complement the Governments technical expertise. SENGEX is on the Booz Allen Hamilton team for CATS.
NCOIC Contract for Cloud Computing to the NGA
The NCOIC contract to the NGA is to establish processes necessary to enable a global Geospatial Community Cloud. This project includes creation of Net-Centric Standards and Best Practices for Cloud Storefronts and Cloud Computing Support for Tactical Networks. SENGEX is providing Project Management to the NCOIC to develop operational and capability patterns that can enable customers—in military, aviation, emergency response and cyber security—to achieve portability of information and services from cloud to cloud.
Defense Enterprise Computing Center (DECC) Columbus is a fee-for-service organization of the DISA Computing Services Directorate (CSD) that provides world-class processing capability, systems management, communications, and data storage in a reliable, secure environment in support of Department of Defense services, agencies, and combatant commands. SENGEX is on the TecPort Solutions team.
ACQUISITION OF CONSOLIDATED ENTERPRISE SUPPORT SERVICES (ACCESS)
ACCESS is a follow on to the Consolidated Acquisition of Professional Services (CAPS) contract vehicle, which provides engineering and technical services to the program offices at Wright-Patterson Air Force Base. SENGEX is a subcontractor to Array Information Technology in support of their work for ACCESS.
CIO-SP3 is a new Government-Wide Acquisition Contract (GWAC) from NITAAC that can be used by any federal civilian or DoD agency to fulfill a broad range of mission critical IT requirements. With a $20 billion ceiling, flexible contract types and the ability to award in modular increments and incorporate performance-based features, CIO-SP3 allows for streamlined planning, acquisition and deployment of large-scale IT program requirements. Sengex is on the Project Performance Corporation team for CIO-SP3.